Looking for a Quote? The Little-Known Factors about Carpet Cleaning Quotes
Happy to Pay Less? Of Course, But What Are You Really Paying For?
So, it's time to clean the carpets in your workplace. You Google a cleaning service and find many carpet cleaners in Adelaide. After a few days, you might have 3 or more quotes from willing companies.
How do you know which one to choose? What type of cleaning are they offering you? More importantly, what carpet cleaning method does your business need?
There are different carpet cleaning methods, each having their own pros and cons. Commercial carpets, however, have to handle heavy traffic, so they accumulate a large amount of dirt, grease, and pollutants over time. Because commercial carpets are especially designed to disguise dirt, you may be completely unaware of the real soiled condition of your flooring. Hot water extraction is a restorative method necessary to maximise the cleanliness of your carpet.
The image below is an average dirt and wastewater colour we extract from commercial carpets.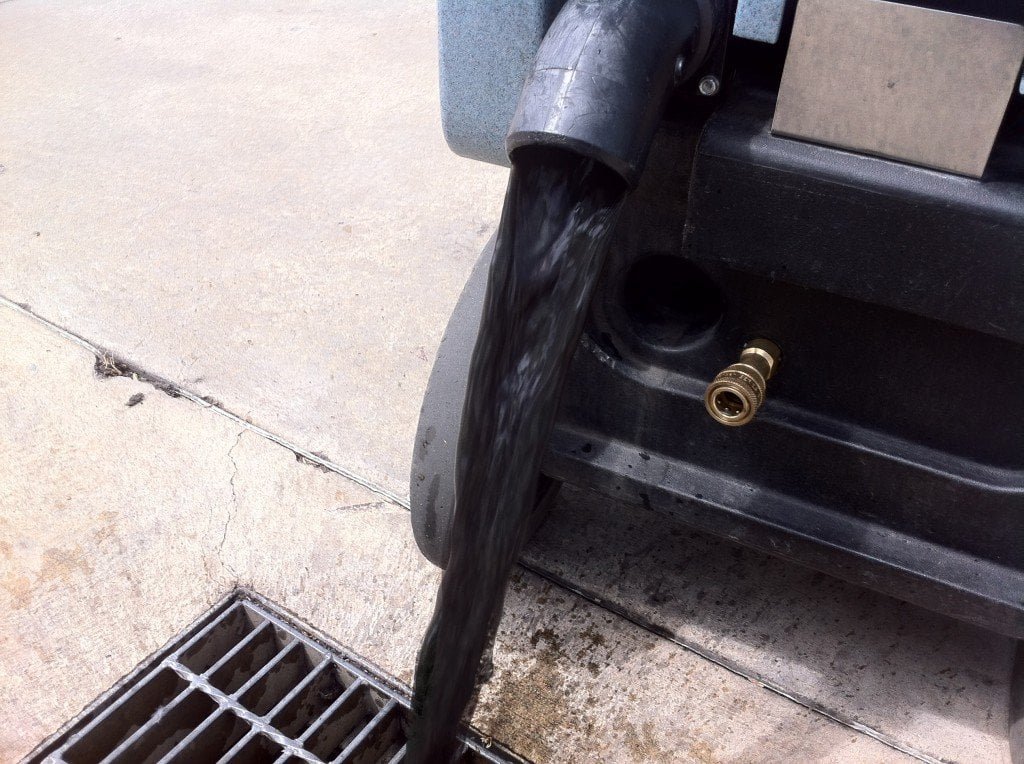 There is no way that this amount of dirt would be removed by regular steam cleaning or dry cleaning alone. Heavy traffic and soiled carpets require agitation to break down soiling and contaminants, as well as powerful extraction to suck them out. Some parts of the carpet We even do twice to ensure that we deliver the best possible cleaning result.
Useful Tips to Better Choose Your Service Provider
| | |
| --- | --- |
| | Be aware of cheap quotes. They usually include little more than a quick basic carpet steam cleaning or carpet dry cleaning service with cheap harsh chemicals. Many carpet cleaners don't even pre-vacuum your carpets, which is a critical step for truly effective cleaning. |
| | Ask which method of cleaning they are going to provide, steam cleaning, dry cleaning, or multi-stage cleaning (also known as premium or comprehensive cleaning). Comprehensive cleaning is definitely the highest quality you can get, meaning much cleaner carpets and no quick re-soiling. |
| | Decide which method of cleaning is best for your business (steam cleaning, dry cleaning, or multi-stage cleaning), and then request quotes from those companies who provide your chosen method. This way, comparing prices becomes easier and fairer for the bidders. |
| | Basic steam cleaning is a simple two-stage process that is infamous for leaving carpets soaked for days. An excessive amount of water in carpets can result in reappearing spots, potential shrinkage, and growth of mildew. Have you ever entered a hotel that had that old unpleasant smell in the air? |
| | Ask how toxic the chemicals to be used on your carpets are. If harsh solutions are not properly extracted from carpets, they can trigger respiratory complications in sensitive employees or customers. Remember, you can potentially end up breathing those chemicals for eight hours a day. |
| | How advanced is the equipment they will use for the cleaning? Weak extraction power, for example, may not suck back most of the chemical solution applied to your carpet, which will also result in quick re-soiling after cleaning. Soon, your carpets could look worse than before. |
| | Is the company fully insured in case of any accident or damage?  To see our Public Liability Insurance please click here. |
Give your carpet a break from the dirt. Give us a call and get a no obligation on-site quote now. To request a FREE on-site quote, please call us today or click on the button below.

Need a Hand With Anything Else?
Some of Our Valued Commercial Clients
These are some of our commercial clients who have been regularly trusting our services throughout these years.